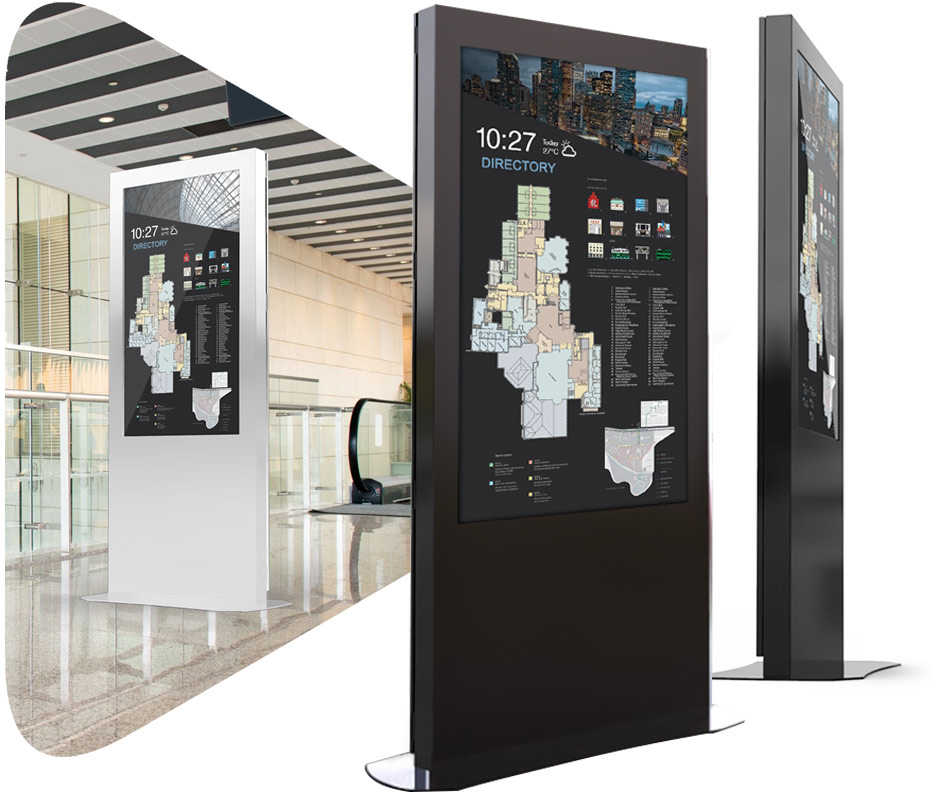 DURALINE KIOSK 43"-55"
All-in-one touch solution for any environment
Captivate customers with UHD content UHD resolution capabilities for incredibly clear content, increasing customer engagement with lifelike images that have been optimized to display exactly as intended.

Built to be reliable and efficient The display is guaranteed to be efficient and reliable even in dusty environments. An innovative center IR means businesses implementing the display, won't have to make any adjustments and a conformal coating protects the display from repeated customer interactions.
PRODUCT SPECS
humanKIOSK takes your marketing to a new level and ensures that your products / services are presented in an optimal and cost-effective manner.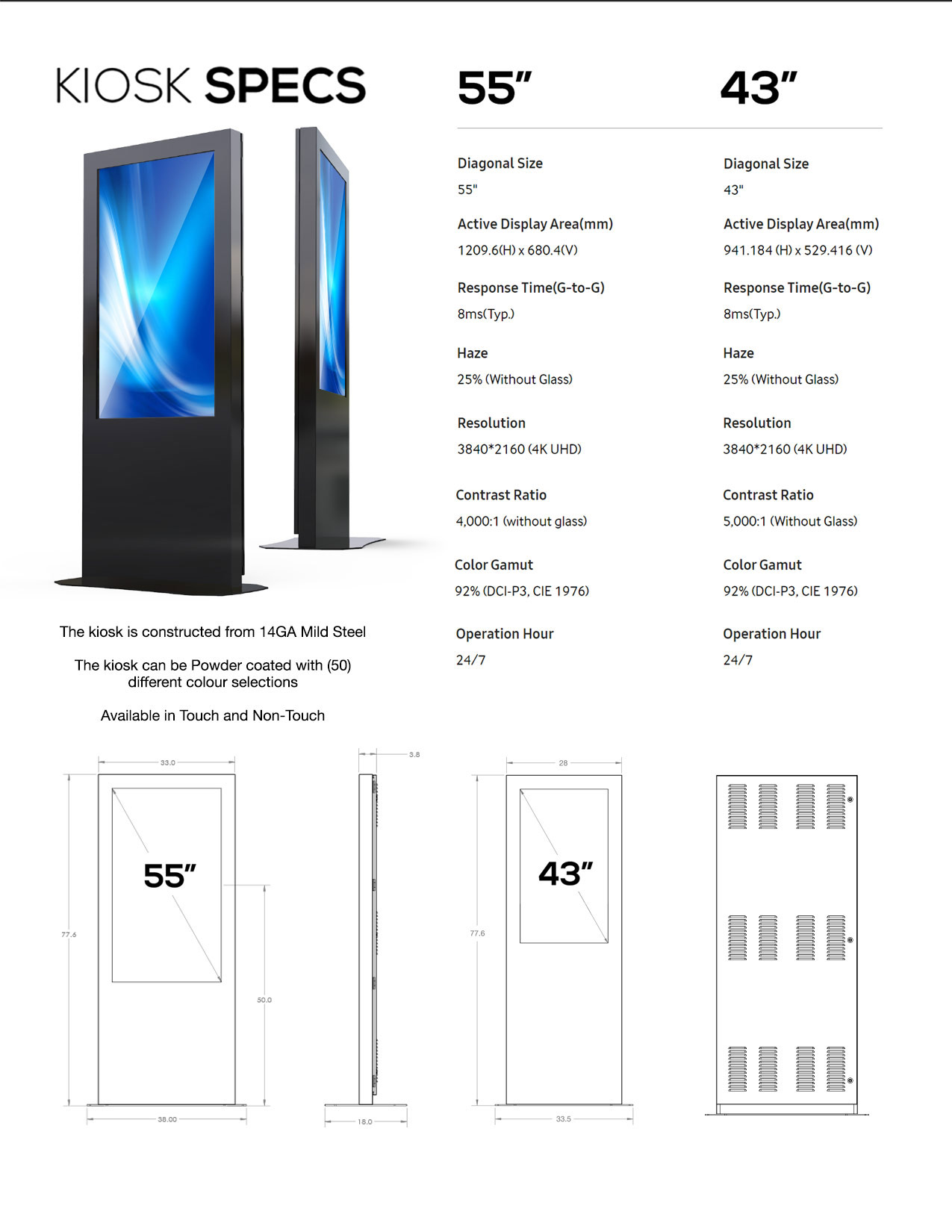 Adding digital signage is a great way to increase brand awareness and increases customer engagement. If you are looking to start or expand on your visual communication needs, please send us an email or give us a call.