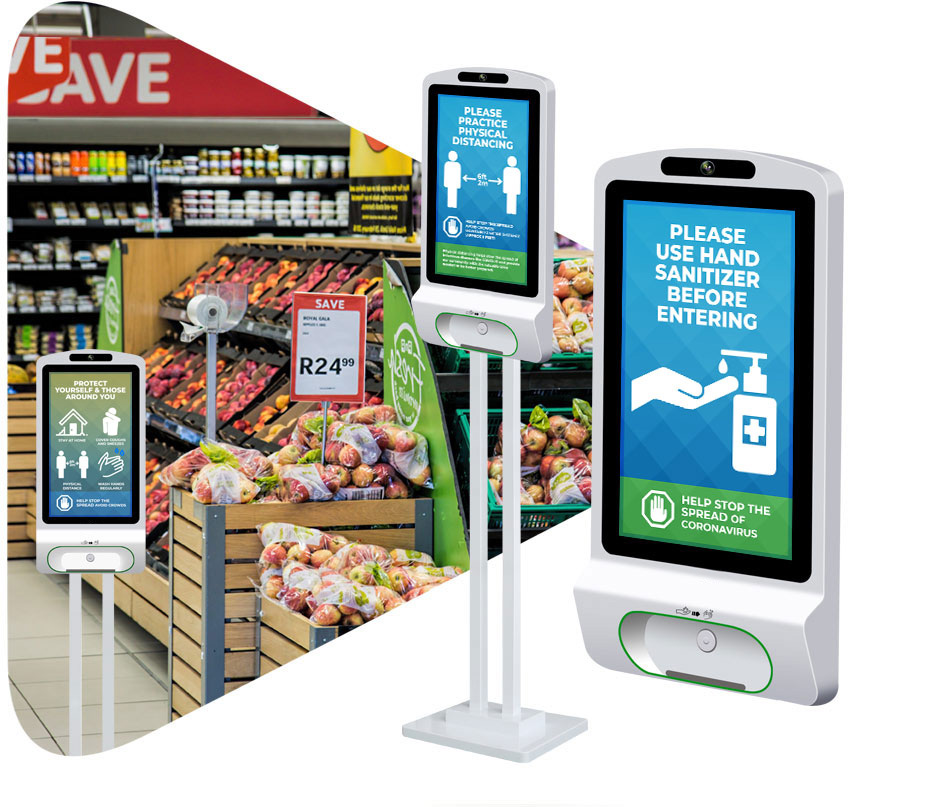 HAND SANITIZER KIOSK 22"
Wall and floor standing with integrated 5 liter hand sanitizer.
Powered by MediaTile - LEARN MORE
Key Features:
All Metal Enclosure design for commercial use.
Android 7.1, RK3288, 2GB RAM, 8GB storage
Auto - Sensor Controlled Dispenser for No-Touch Operation
Can be filled with various disinfectants - Gel, liquid, foam
High Capacity 5000ML
Easy Refill. Light sensor will show Full/Medium/Low Status
Remote monitoring usage times and capacity alarm
Battery optional to supply power
PRODUCT SPECIFICATIONS
Get to know your digital signage kiosk, down to the last detail.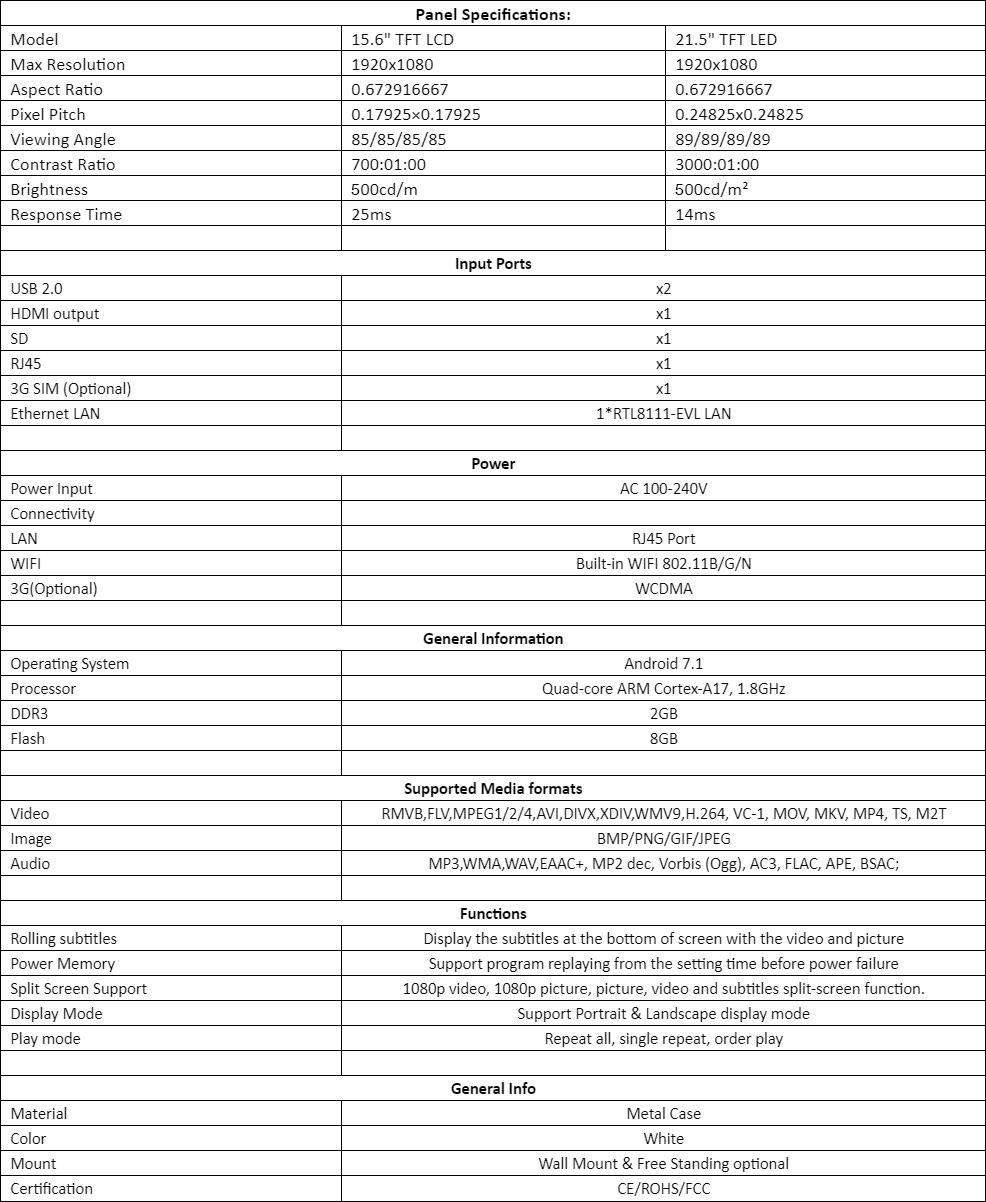 Adding digital signage is a great way to increase brand awareness and increases customer engagement. If you are looking to start or expand on your visual communication needs, please send us an email or give us a call.