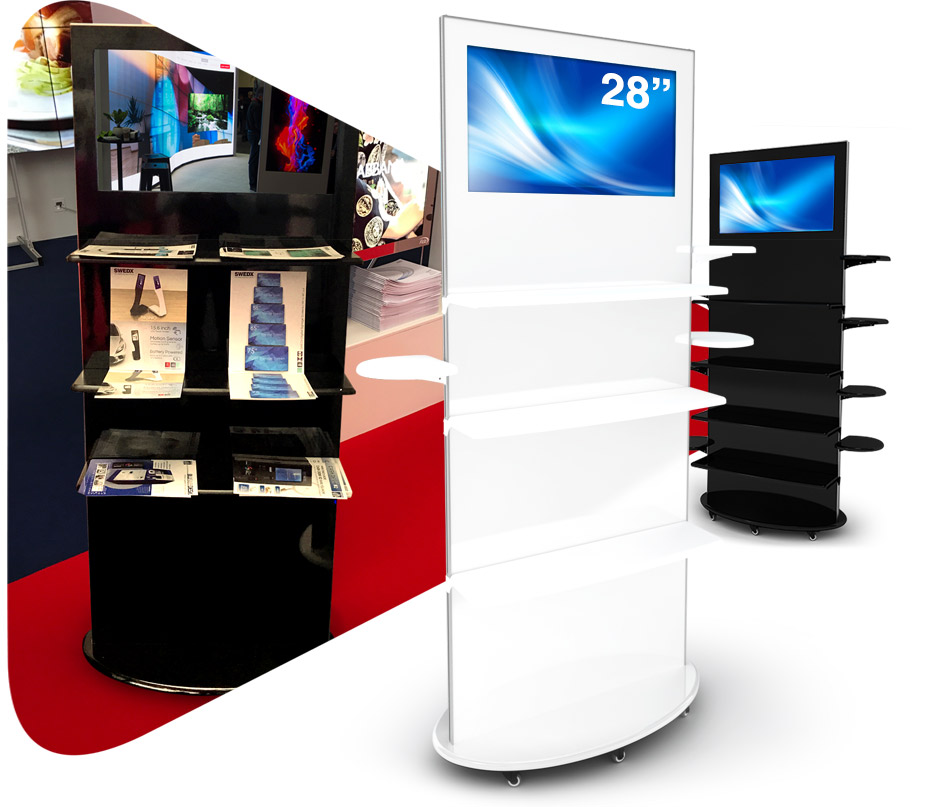 LAMINA 28"
Represent your brand in Ultra HD with vivid images and video.
Key Features:
Available in both standard and 6 point touch interactive.
Smart HDMI – Display sleeps/wakes up based on the HDMI signal
Automatic Timer
Additional shelves can be added to showcase products and change display content to relevant product that is picked up
Available in touch and non-touch versions

ACCESSORIES
Add any of the following accessories to help enhance your digital signage kiosk.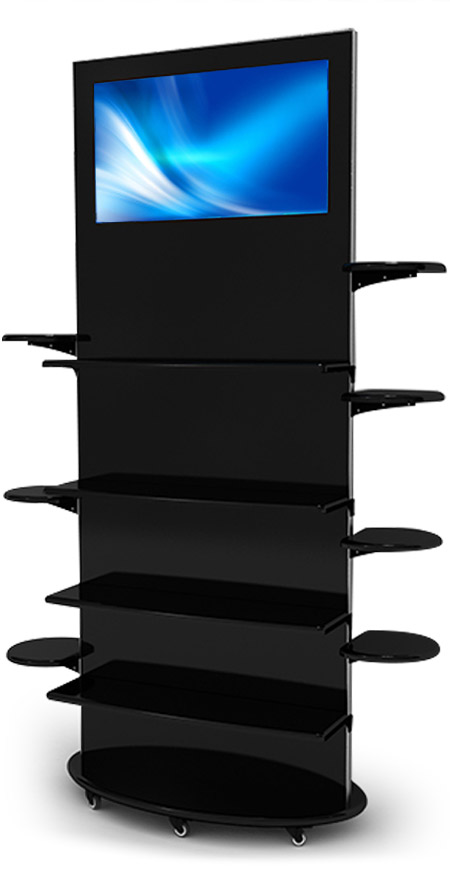 PRODUCT SPECIFICATIONS
Get to know your digital signage kiosk, down to the last detail.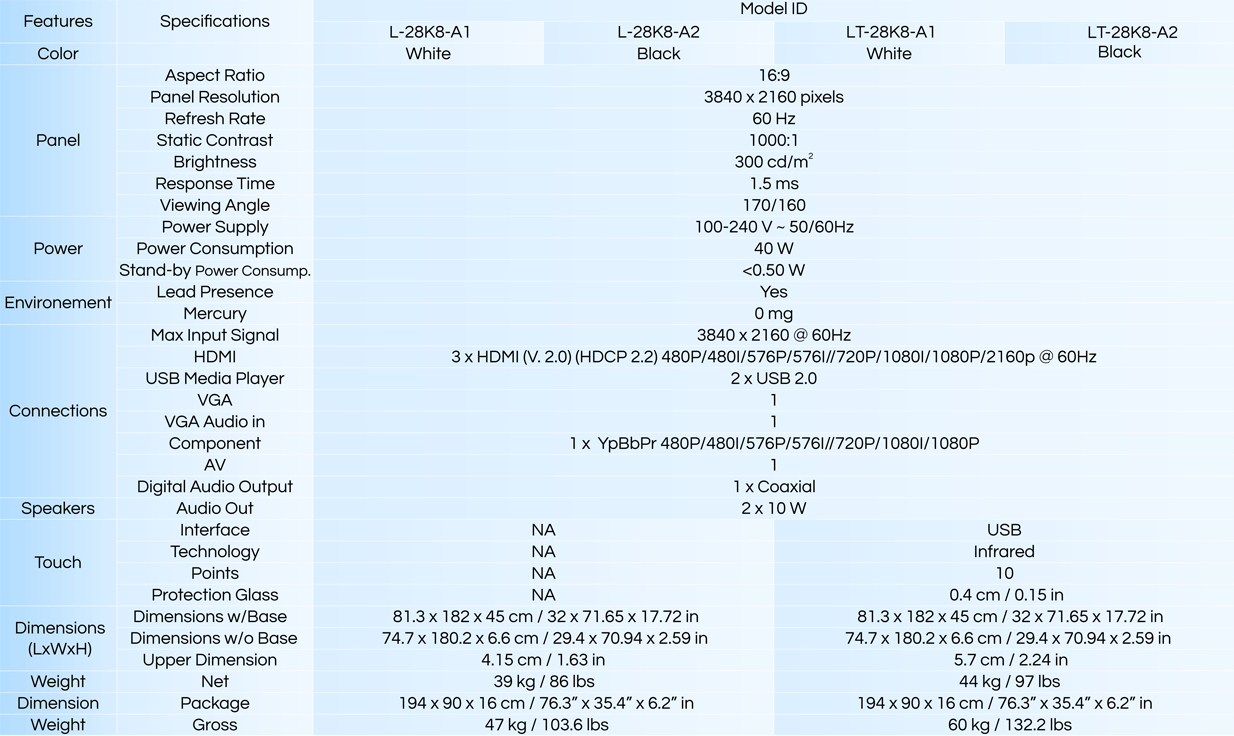 Adding digital signage is a great way to increase brand awareness and increases customer engagement. If you are looking to start or expand on your visual communication needs, please send us an email or give us a call.