Designed from the ground up to meet AODA & CAN/CSA
Accessibility Standards
This Standard specifies requirements for making electronic and mechanical self-service interactive devices accessible to and usable by people with a range of physical, sensory, and cognitive disabilities.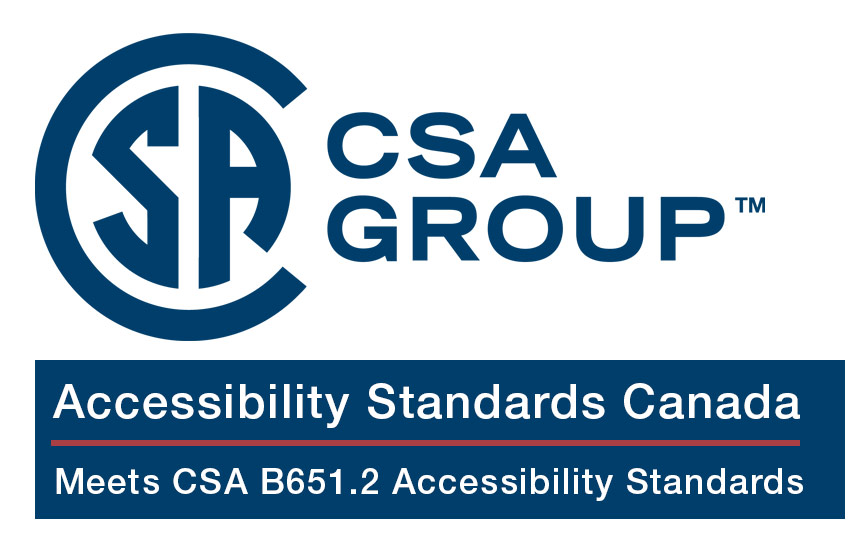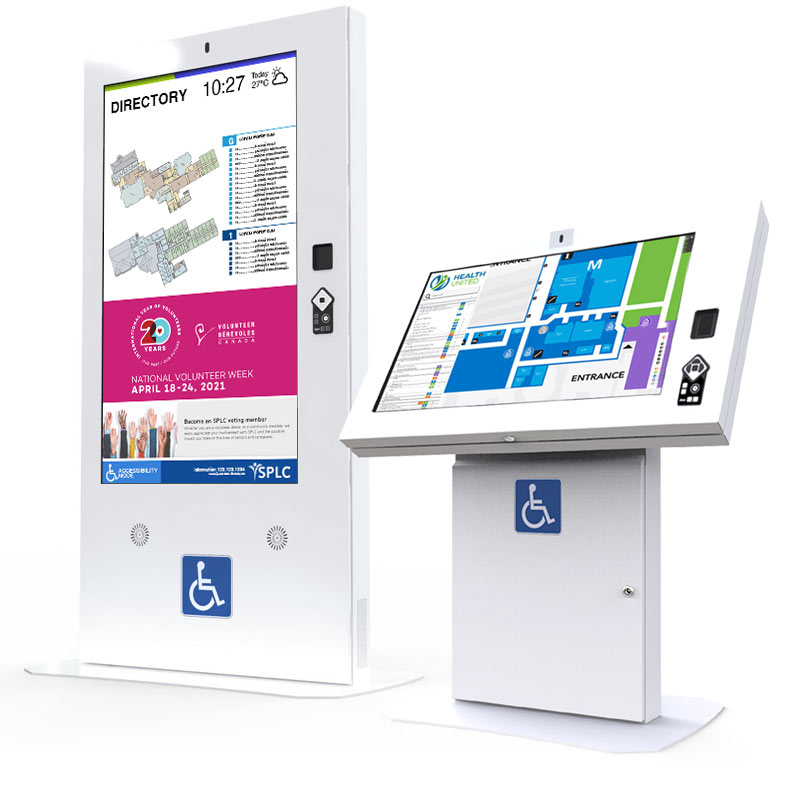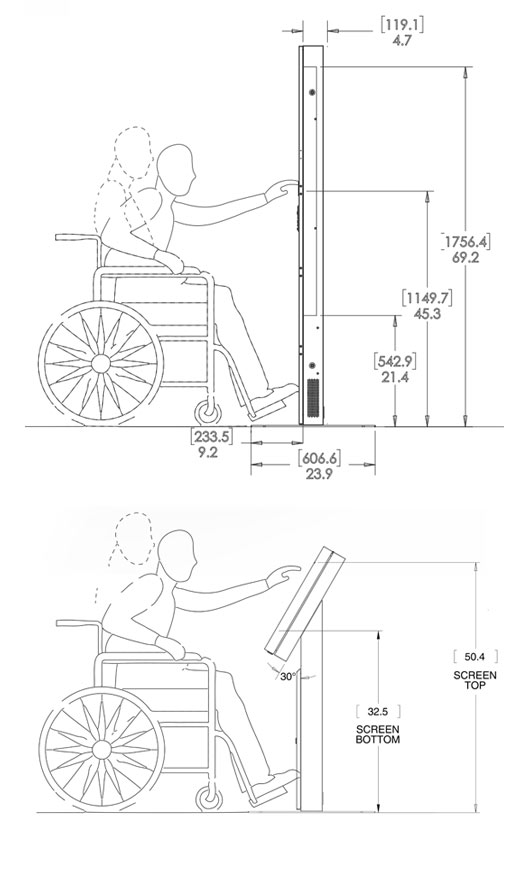 Accessibility is an important consideration in the design of products, systems, environments, and facilities because it affects usability for people with the widest possible range of capabilities. Many accessibility features benefit those who do not have a disability by enhancing usability and providing possibilities for customized design. For example, taking into account the needs of people with low vision helps all users trying to read a display in poor lighting conditions or without their reading glasses.
This standard focuses on the design of outdoor public spaces; it ensures the development of public areas is done to be accessible to citizens with disabilities.
Involving users with a range of abilities during the design and development phase can reduce development time and costs and ensure the early detection of problems, thus avoiding expensive redesign. Improvements implemented during the design phase are less costly than those implemented after production.
Accessible design is also a requirement for acceptance into the U.S. market (e.g., under the Americans with Disabilities Act of 1990 and Section 508 of the Rehabilitation Act of 1973. Accessible design is also covered by European Commission Mandates M/273 and M/283)